DMCs
Our powerful Resfinity Platform allows DMCs to build complex travel products with dynamic inventory availability and price accuracy. They are able to upload own contracted rates (online and offline) into the system or get them from channel managers via push or pull mechanisms. The DMCs can install as many channel managers they want as part of their platforms.
Bedbank
The distinction between bedbanks and OTAs is that bedbanks do not sell directly to the consumer, but rather B2B. We have many bedbanks integrated as suppliers, and in turn also supply bedbanks with DMC and channel manager content among other services.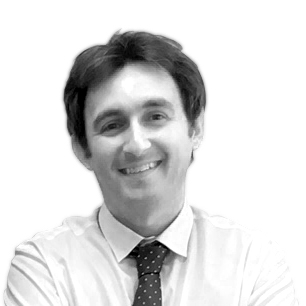 Ali Jassim
Manager E-Business, Gulf Air – Sales & Marketing
ANIXE came out as clear winners and have formed a great partnership with Gulf Air in providing us with a unique, flexible and customizable booking engine that is used by our corporate and FFP customers.  We have found the entire ANIXE team to be technically innovative, enthusiastic, professional and easy to work with since our partnership formed. They constantly deliver high quality solutions for our business and have proven themselves to be an innovative and best in class partner.
What distinguishes us on the market?
Industry-best supplier integration – years-long relationship with all core players in the market

All source types available (plug & play) – channel managers, hotel chains, bed banks, DMCs, etc.

Automated hotel and room mapping – no need to spend time on mapping, no need to integrate external companies, GIATA ready, too

We are built for heavy search traffic and can scale up to metasearch levels without compromising performance

Support for managing suppliers and their performance – time-saving, preference management

24/7 support for clients who connect to the Resfinity platform – no need to rent additional help

We are the world's largest provider of cached hotel data – we stand out with our lightweight ARI format. But still compatible with others: EDF, OTDS, INFX

We are integrated with different platforms: Peakwork, Blank, Pyton, XRES, Koedia, Nezasa, Travel Compositor, etc. – You don't need to integrate our API to book our supplier hotel product.

We manage a highly scalable cloud-based infrastructure for you – you save costs

Enterprise Ready – we can create a secure, reliable, cost-effective dedicated instance just for you

Integrate once – you don't need to know the specifics of each supplier so that you can focus on your core business

We come batteries included – we will help you with supplier relationship management.