Airline
We deliver customized developments that include tailored booking engines and workflow, loyalty and redemption programs, GDS & low cost supplier integration, insurance and ancillary services. Our portfolio includes a variety of mobile and web based applications that cover direct sales, online booking and operations.
Tour Operator
Our standardized product portfolio is heavily geared towards tour operators. Our agency portal, data caching system, format conversion, rate and availability offline exports, accelerated search responses, yield optimization service, price buffering sevice, automated mapping and vast third party hotel content all deliver to the needs of tour operators of various sizes.
OTA
Not only do we efficiently deliver accurate third party hotel content, de-duplicated static data included, we also help manage infrastructure load to improve performance, response times and conversion to bookings. With a highly scalable processing unit (PU) setup we will maintain sub-second response times handling hundreds of thousands of requests per minute (RPM).
Bedbank
The distinction between bedbanks and OTAs is that bedbanks do not sell directly to the consumer, but rather B2B. We have many bedbanks integrated as suppliers, and in turn also supply bedbanks with DMC and channel manager content among other services.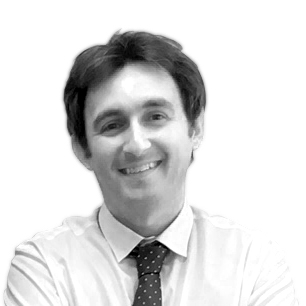 Ali Jassim
Manager E-Business, Gulf Air – Sales & Marketing
ANIXE came out as clear winners and have formed a great partnership with Gulf Air in providing us with a unique, flexible and customizable booking engine that is used by our corporate and FFP customers.  We have found the entire ANIXE team to be technically innovative, enthusiastic, professional and easy to work with since our partnership formed. They constantly deliver high quality solutions for our business and have proven themselves to be an innovative and best in class partner.
Resfinity Hotel API
Providing over 39 hotel suppliers and over 500,000 hotels, Resfinity Hotel Api delivers unified xml responses to our clients' searches. Our hotel database is automatically de-duplicated and mapped down to the room-type level using a proprietary mapping algorithm. Our dedicated content management team further verifies exceptions and edge cases manually. Eradicating duplicates allows for an efficient shopping experience and significantly improves conversion to bookings. We also offer Tripadvisor and Holidaycheck hotel ratings for our entire portfolio.
Resfinity Offline Exports
When dealing with certain markets travel companies adopt different data management methods, based on caching and pushing the data out to other systems and distribution platforms, or producing offline files containing rates and availability and exporting those in the same manner. This enables a much faster search response, but also may entail price accuracy and other data quality related deficits. Such markets include Germany, Switzerland, France, the Netherlands & China.
At ANIXE we take pride in the quality of our offline data exports, and are able to convert any native format to a variety of industry standards including OTA, OTDS, EDF, INFX, INFX2 and our own proprietary ARI-D, ARI-R and ARI-Z. We are currently integrated to dominant distribution platforms in Germany and the Netherlands, and have boosted our partners' growth and business development through Resfinity's evolving network of connectivity.
Resfinity Supplier Management
This module allows for the management of suppliers across destinations and hotels, giving you the control of driving business to different suppliers across your product portfolio. This means you can better handle your supplier commissions and kickback schemes to reach your targets, and trim down unnecessary product overlaps where possible - while improving online response times by reducing supplier queries per performed search.
Resfinity Blender
Using our Blender travel companies can configure their own cache exports utilizing a combination of defined criteria. These include occupancy, stay duration, arrival period, booking window, hotels & meal plans.
This allows each company to tailor its exports specifically per channel and market. In markets like Germany this is essential in order to minmize distribution costs and reduce unecesarry data bloat.
Resfinity Hotel for Agencies
The ultimate hotel sales platform built for travel agencies empowers the agent with a multitude of front end and mid office tools, designed to efficiently and effectively process customer requests and bookings based on a portfolio of over 500,000 hotels integrated from over 40 suppliers. Utilizing a standard proposal format the agent can prepare and send out customer proposals based on requirements or customer profiles. Mid-office includes booking management, document production as well as functional accounting that manages receivables, payables and invoicing. An upgraded Tour Operator version of this web application allows for the creation and management of multiple agencies, as well as setting credit lines per agency.
Resfinity Automated Mapping
Sifting through countless product duplicates from different suppliers, and trying to figure out which one to book can be tedious, time consuming and frustrating to say the least – eventually leading to a drop in booking conversion. At ANIXE we have developed a proprietary mapping algorithm that systematically de-duplicates hotels and room-types to a high level of accuracy. Our dedicated content team continuously manages the exceptions, producing a duplicate free Resfinity hotel portfolio.
ACLR8
Our proprietary fast response cache based data management module consists of the Resfinity Data Factory, Calculation Engine, Import and Export components. ACLR8 delivers sub-second responses to all hotel and destination searches consistently, regardless of the number of connected suppliers or data volumes involved. The product delivers prices for all available room and board combinations for the defined occupancy, arrival date and duration of stay. Maintaining superb data quality ensures high price accuracy, while exports can be managed in a variety of different formats depending on the channel of distribution.
ACLR8 is based on scalable processing units and delivers an efficient solution for companies of varying needs and sizes.
Resfinity BMS
Our state of the art booking management system communicates with our suppliers' APIs, and can manage cancellations and amendments if the supplier supports the functionality. Using layers of free text parameter filtration allows the user to quickly and efficiently find what they're looking for. Drilling down…booking details include voucher details, price breakdown, supplier and own cancellation policies, billing information, documentation, activity log, history and remarks.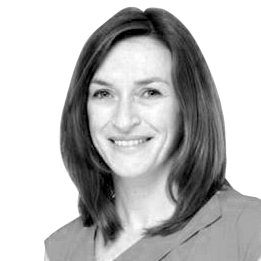 Angela Skelly
SVP Global Sales & Commercial Development, JacTravel, TotalStay
The success of our long term partnership, (now in its 8th year) with Anixe has been built on a core set of principles and values. The importance of working with a trusted, reliable and service-oriented partner is key but Anixe also consistently provide a creative, innovative and supportive approach allowing us to overcome potential hurdles and really maximise the potential from our client integrations.